TO THOSE BEFORE ME
2020
An immersive VR experience exploring the parallels between heritage and contemporary body movement.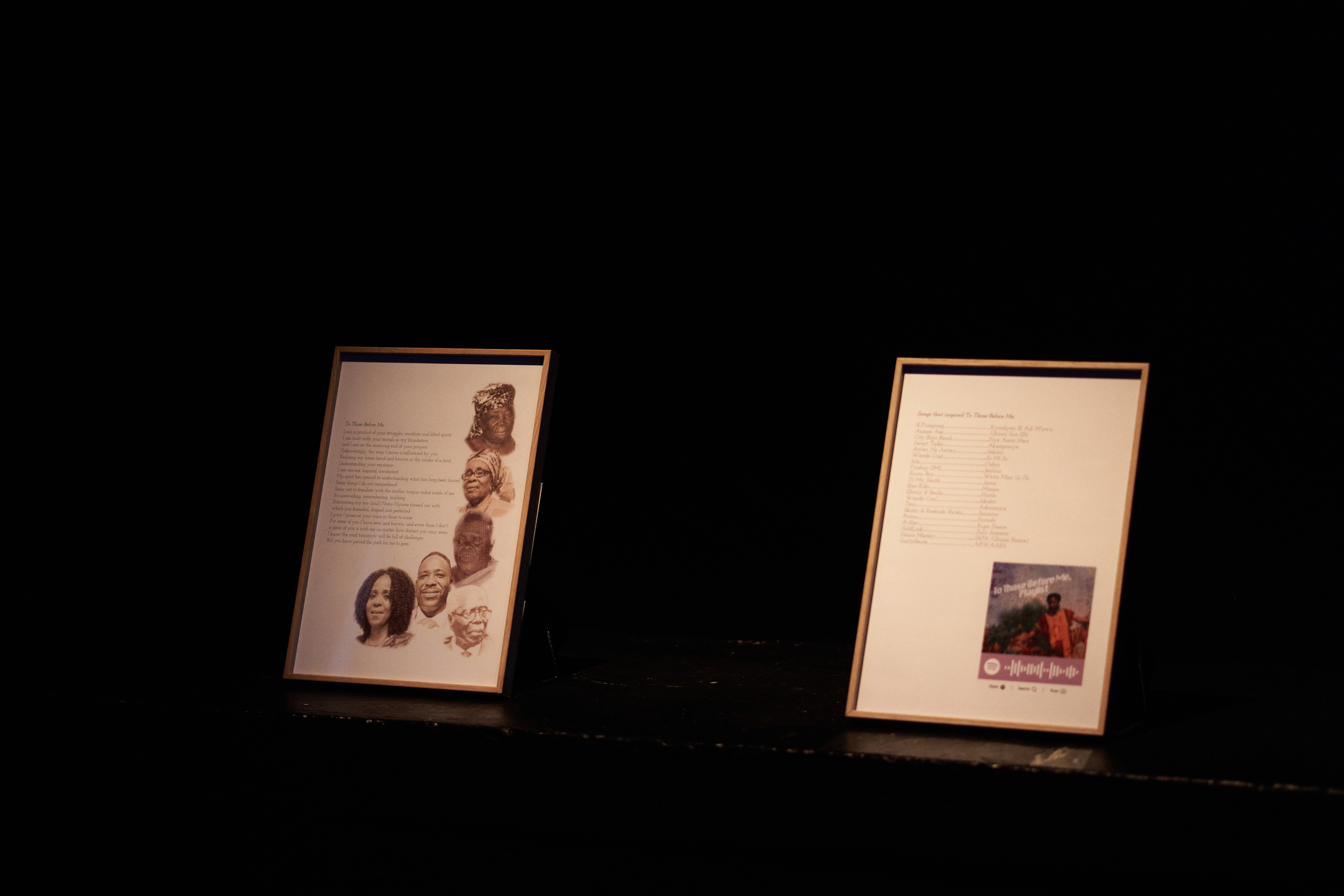 Drawing on traditions deriving from the Asante People of Ghana, To Those Before Me, is an immersive voyage exploring the diaspora through an improvised dance performance juxtaposed with mesmerising animations and an impactful soundtrack using 360 video technologies.

Within Asante traditions, dance and music are used as a mode to uplift and heal, with hand movements and footwork serving as mediums to represent emotions. For instance, the Adowa dance is performed at funerals, while the Asaadua dance is observed at more lively celebrations.Aligning with the Asante viewpoint, the film examines these traditions through navigating the mind of a dancer, who performs an improvised sequence which represents her heritage. Whilst historical cultural moments are re-imagined through a striking 3D animation to visualise oral histories which are rarely documented or available in archives. Ultimately, To Those Before Me, contributes to widening the multiplicity of history behind dance and music through providing an Asante perspective. This project was funded by New Creatives, a national talent development scheme co-funded by BBC Arts and Arts Council England.

INFO

Written and Directed by: Anita Safowaa
---
Executive Producer: Kristina Pulejkova (SPACE)
---
VR Producer: Estela Oliva (Digital & Nomad Ltd.)
---
Soundtrack: Ernest Londe
---
3D Artist: Joaquina Salgado
---
Dancer: Shemona Dale
---
Year: 2020
---
Running Time: 05:22mins
---