'A Journey To Stillness' is a multi-screen installation that dissects the migration experience by drawing on the memories of Ghanaian migrants who moved to London during the 1980s and 90s. The experience utilises collage animations, immersive soundscapes and archival footage to create snapshots highlighting the nuances of everyday life in Ghana and London. The project will unpack the socio-political environment of Ghana during it's early years of independence with the transformation of Ghanaian highlife music during the 1950s to 1990s running as a parallel narrative; a commodity that was globally exported. This project aims to conceive a new approach to viewing and interacting with silenced histories with the view of reversing the stigma surrounding resettlement.
Project research site: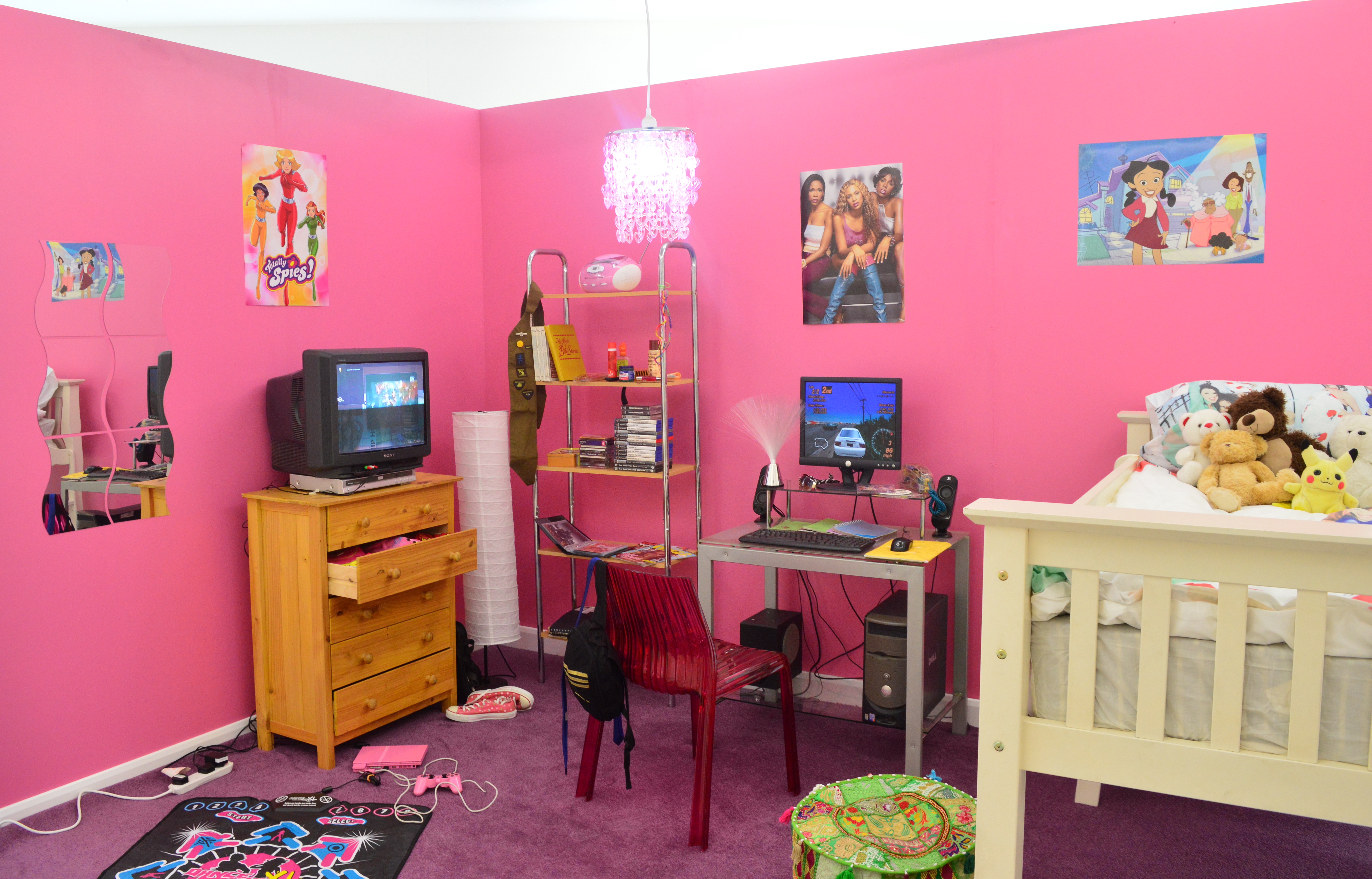 Childhood.Memories.00s (2022) is a collection of video complications, archival objects and interviews that recalls the joys and excitement of the Y2K era — held in a recreated tween bedroom installation. Not only were visitors transported back in time, this exhibition redefined what is considered an archive and widened the conversation around how the past can be preserved and engaged with. Held over 3 days at Metroland Studios in Kilburn London, the Y2K period was explored through a Black British lens.
TO THOSE BEFORE ME (2020)
06:00 mins


An immersive VR experience exploring the parallels between heritage and contemporary body movement; funded through commission by New Creatives, a national talent development scheme co-funded by BBC Arts and Arts Council England.

Drawing on traditions deriving from the Asante People of Ghana, To Those Before Me, is an immersive voyage exploring the diaspora through an improvised dance performance juxtaposed with mesmerising animations and an impactful soundtrack using 360 video technologies.

Within Asante traditions, dance and music are used as a mode to uplift and heal, with hand movements and footwork serving as mediums to represent emotions. For instance, the Adowa dance is performed at funerals, while the Asaadua dance is observed at more lively celebrations.Aligning with the Asante viewpoint, the film examines these traditions through navigating the mind of a dancer, who performs an improvised sequence which represents her heritage. Whilst historical cultural moments are re-imagined through a striking 3D animation to visualise oral histories which are rarely documented or available in archives.

Ultimately, To Those Before Me, contributes to widening the multiplicity of history behind dance and music through providing an Asante perspective.








A SINGLE BRACELET DOES NOT JINGLE (2018)
03:00 mins


An experimental short film about the co-existence of two cultures within one identity; commissioned by Arts Council England and Channel 4's Random Acts under the Stop, Play, Record initiative.